If your idea of "beach reads" includes subjects like aliens, space battles, fantasy battles, time-travel, monsters, demons, vampires, magical circus performers, and fresh takes on classic mythology… this list of 42 new sci-fi, fantasy, and horror releases for June has got you covered.
Heartbreak, Pain and ZOMBIES | The Last of Us Episode 5 Review
---
The Battle of Maldon and The Homecoming of Beorhtnoth by J.R.R. Tolkien, edited by Peter Grybauskas
"Leading Tolkien scholar Peter Grybauskas, presents for the very first time J.R.R. Tolkien's own prose translation of The Battle of Maldon together with the definitive treatment of The Homecoming of Beorhtnoth and its accompanying essays." (June 6)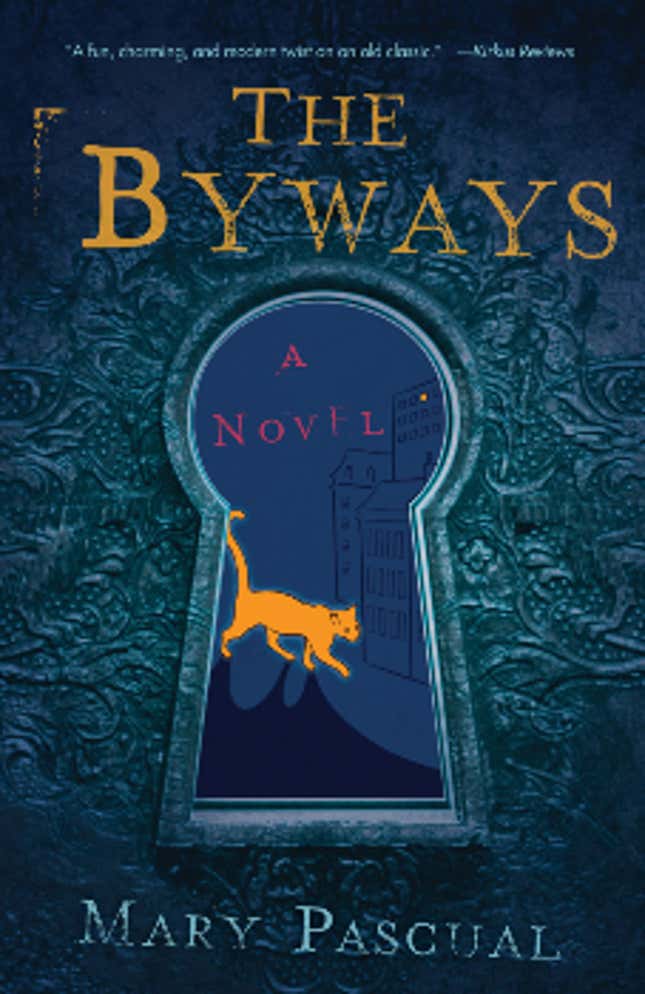 The Byways by Mary Pascual
When a misfit high schooler is pulled into the byways—"a world of alleys, magic, and forgotten people . . . some that aren't even human"—she must figure out how to escape, as well as why she ended up there in the first place. (June 6)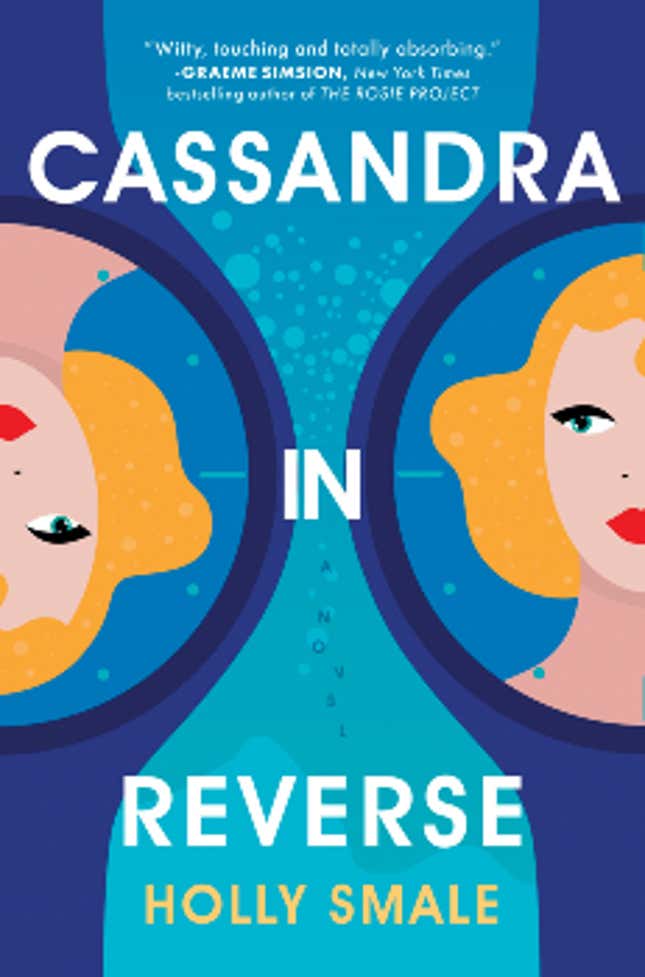 Cassandra in Reverse by Holly Smale
A woman starts using her newfound ability to "rewind" her life to fix past mistakes, but things don't improve the way she assumes they will. (June 6)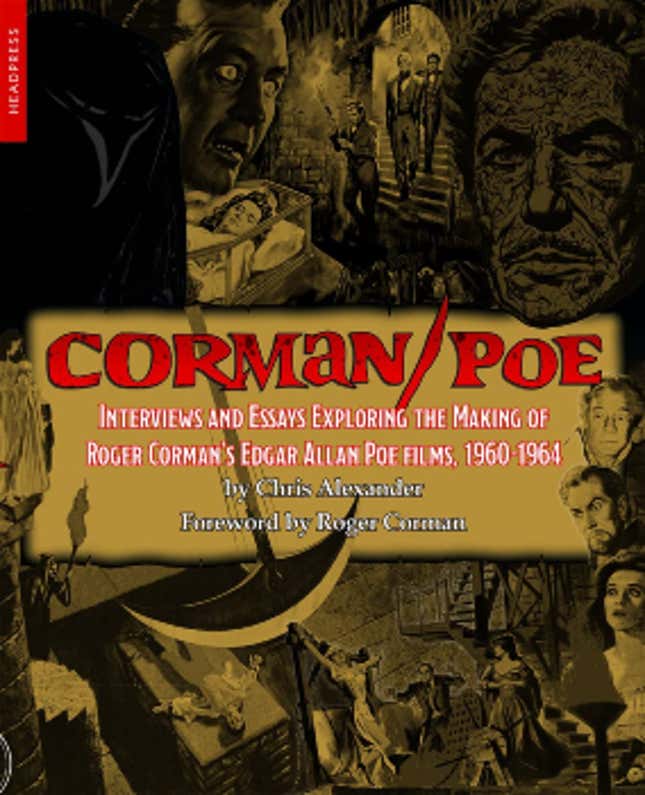 Corman/Poe: Interviews and Essays Exploring the Making of Roger Corman's Edgar Allan Poe Films, 1960-1964 by Chris Alexander
This film-history book features interviews with Roger Corman (who also wrote the foreword) as well as critical analysis of each of the eight Poe adaptations he made with American International Pictures, plus "dozens of photographs and stills, many of which have never been published before." (June 6)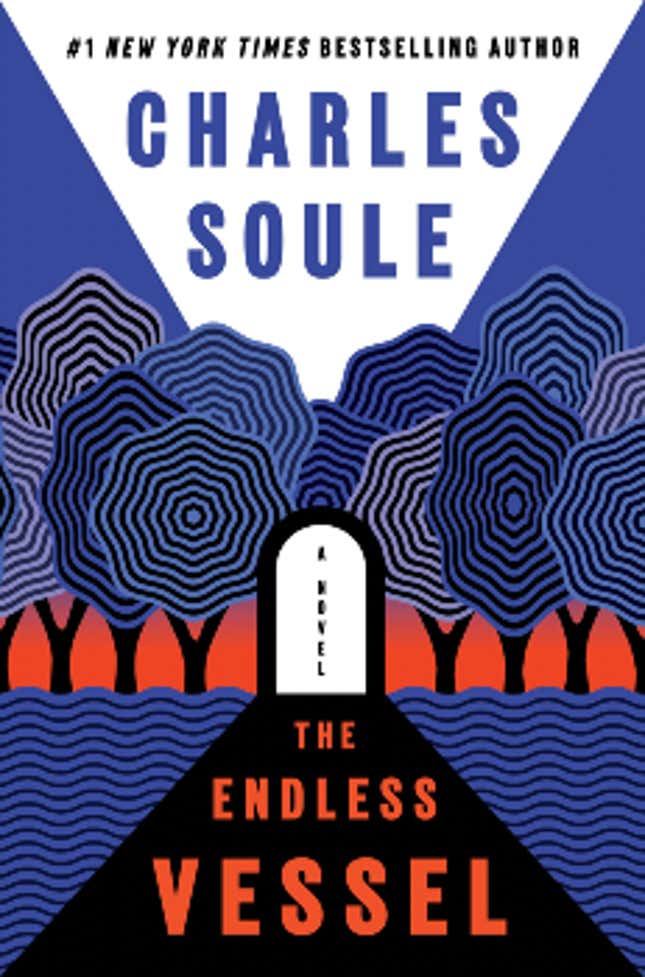 The Endless Vessel by Charles Soule
In a world being consumed by a "depression plague," a young scientist struggles to keep her sense of hope and joy alive, embarking on a journey across time and space to find the source of happiness. (June 6)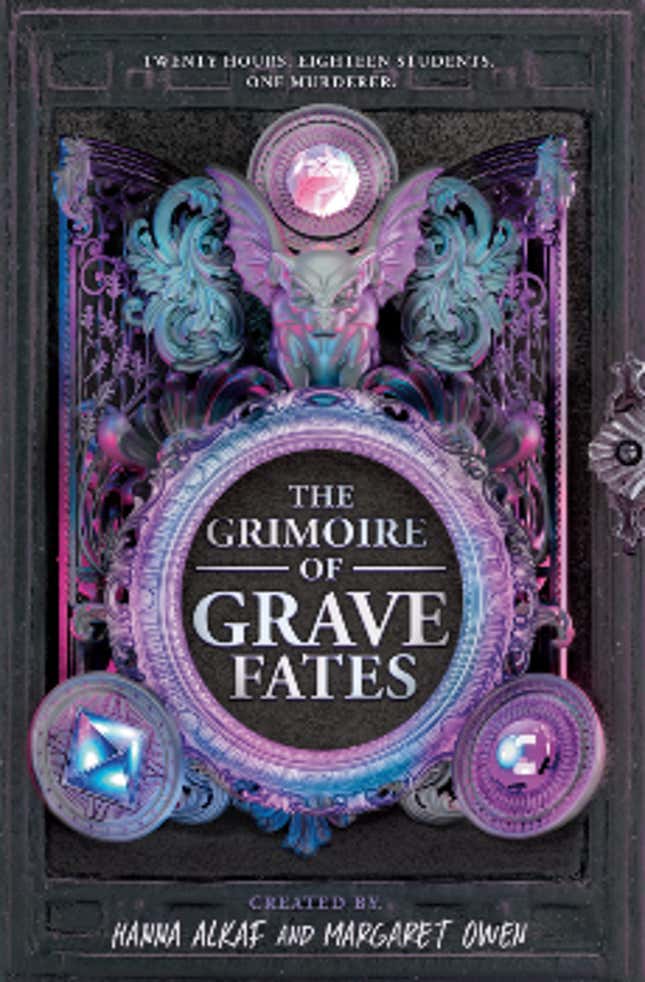 The Grimoire of Grave Fates created by Hanna Alkaf and Margaret Owen
"Crack open your spell book and enter the world of the illustrious Galileo Academy for the Extraordinary. There's been a murder on campus, and it's up to the students of Galileo to solve it. Follow 18 authors and 18 students as they puzzle out the clues and find the guilty party." (June 6)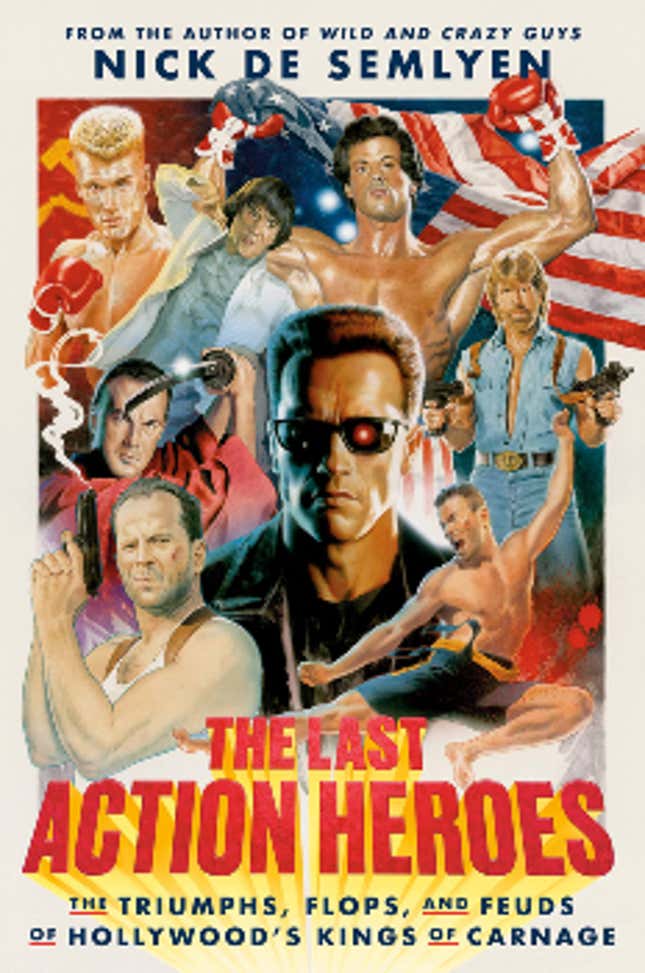 The Last Action Heroes: The Trimphs, Flops, and Feuds of Hollywood's Kings of Carnage by Nick de Semlyen
"The behind-the-scenes story of the action heroes who ruled 1980s and '90s Hollywood and the beloved films that made them stars, including Die Hard, First Blood, The Terminator, and more," featuring interviews with the stars and their cinematic collaborators. (June 6)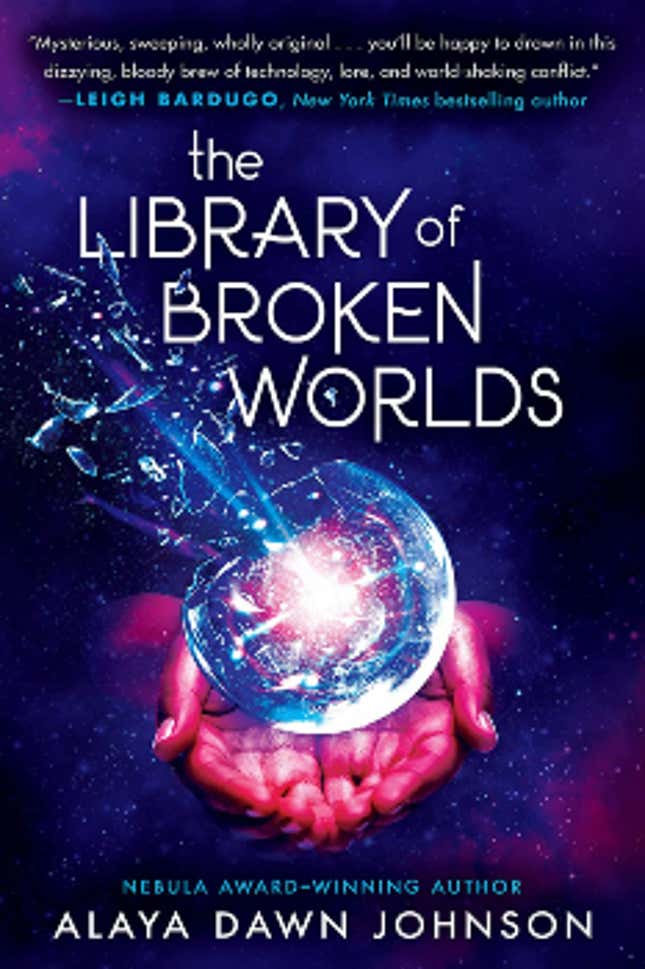 The Library of Broken Worlds by Alaya Dawn Johnson
When the daughter of a Library god meets two people in desperate need of help, she's uniquely poised to access the Library's many mystical secrets—which lead her to shocking discoveries that could reshape the future for all involved. (June 6)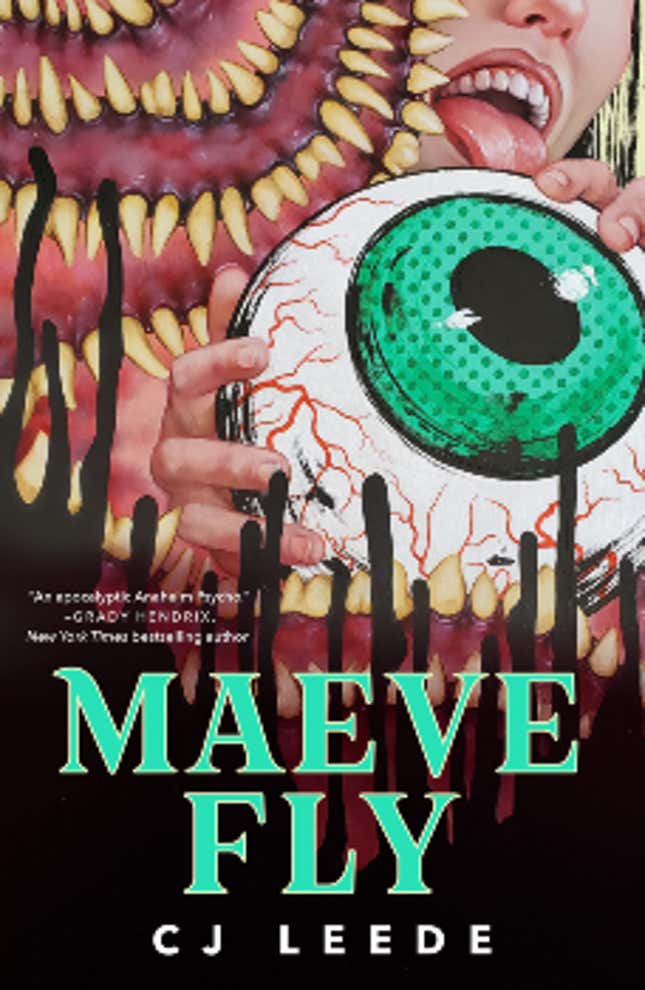 Maeve Fly by CJ Leede
By day, she's a theme-park princess; by night, she's a Sunset Strip barfly. But things take a turn for the gruesome when she meets her best friend's brother and starts modeling her life after American Psycho. (June 6)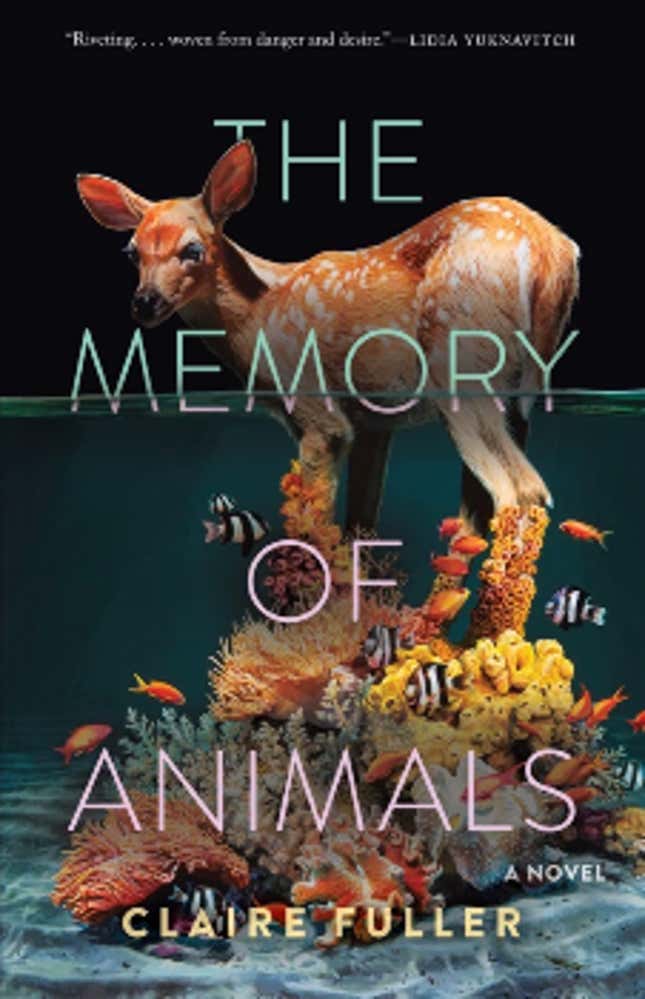 The Memory of Animals by Claire Fuller
Amid a frightening pandemic, a disgraced marine biologist volunteers for an experimental vaccine trial that could be humanity's last hope. (June 6)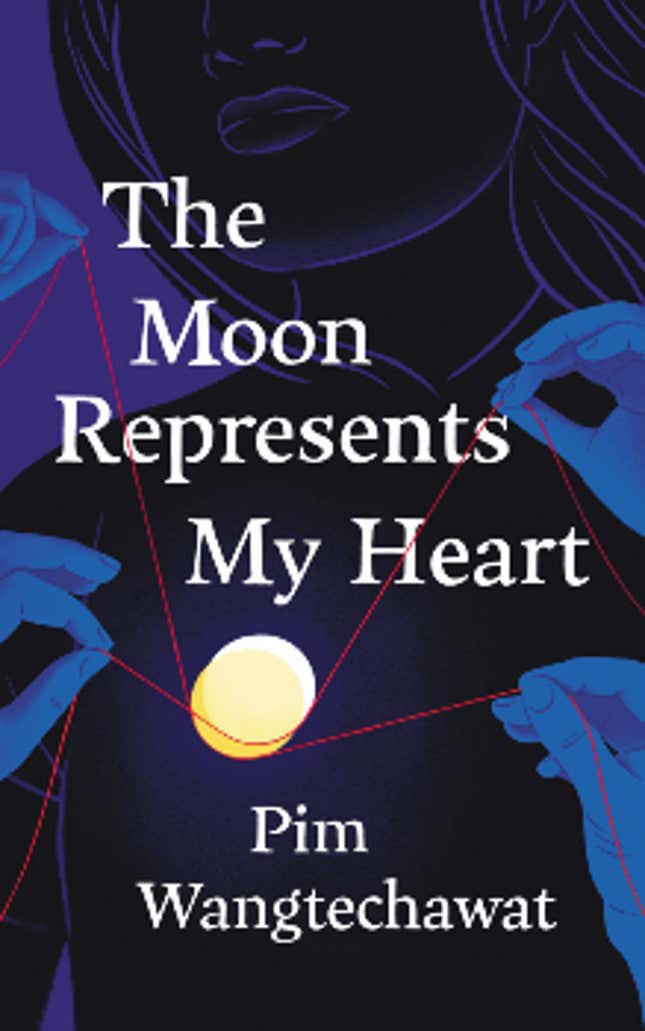 The Moon Represents My Heart by Pim Wangtechawat
When the parents in a British Chinese family of time travelers fail to return from a journey, the kids they left behind must figure out their own place in the past, present, and future. (June 6)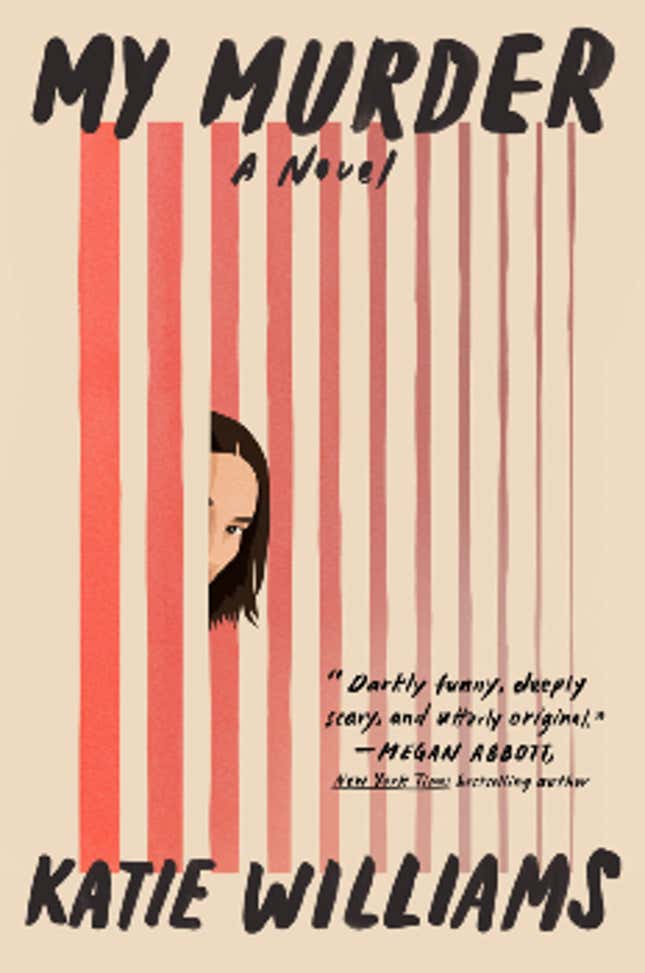 My Murder by Katie Williams
After a young mother is murdered by a serial killer, a government project resurrects her—but her joy at getting a second chance is tempered with her growing fascination with uncovering what happened in her life in the lead-up to her death. (June 6)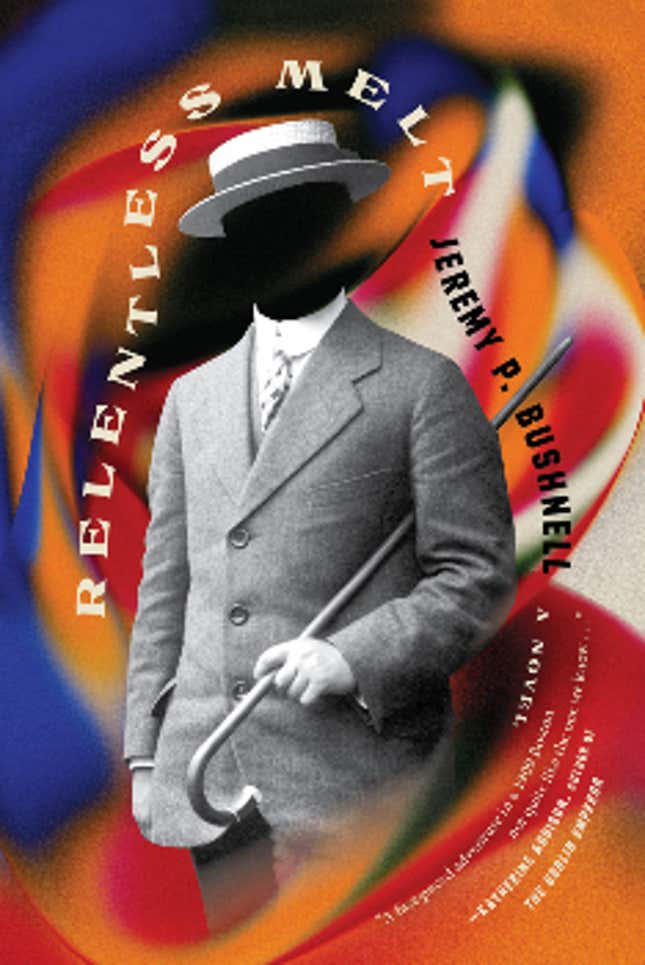 Relentless Melt by Jeremy P. Bushnell
In 1909 Boston, a department-store salesgirl disguises herself as a boy so that she can learn to become a detective, then teams up with an occult-obsessed wannabe magician to dig into a supernatural mystery plaguing the city. Read an excerpt here. (June 6)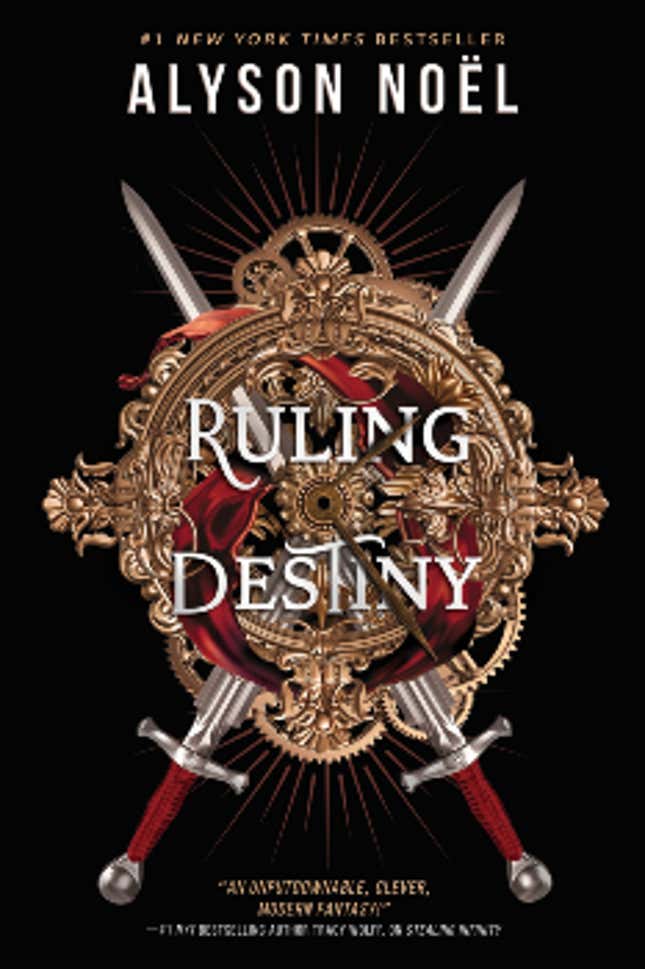 Ruling Destiny by Alyson Noel
The Stealing Infinity series continues as the time-traveling students of Gray Wolf Academy puzzle through a mystery that stretches across history. (June 6)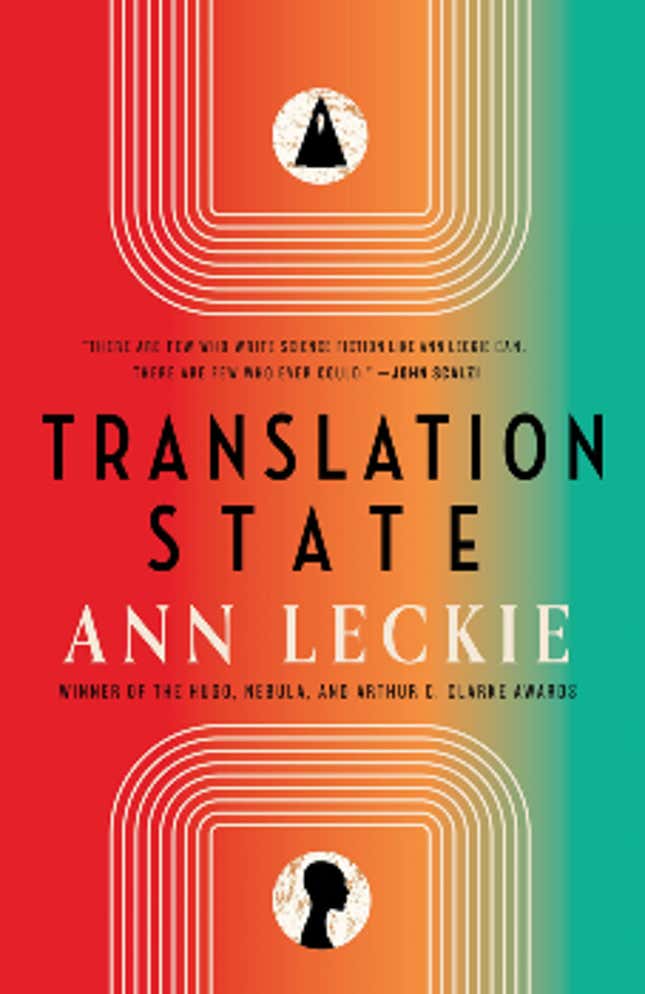 Translation State by Ann Leckie
"The mystery of a missing translator sets three lives on a collision course that will have a ripple effect across the stars." Read an excerpt here. (June 6)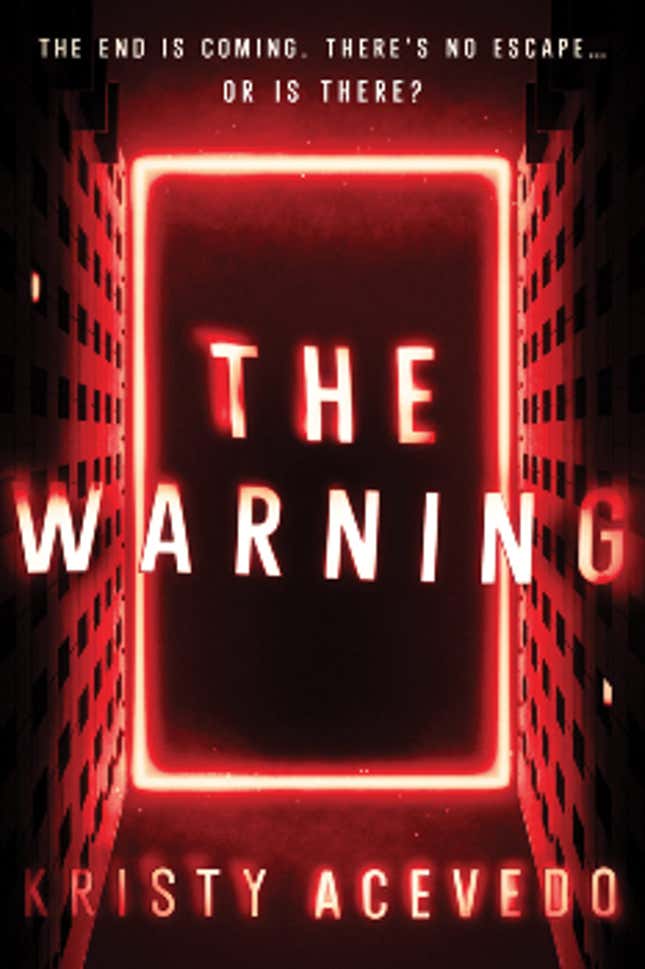 The Warning by Kristy Acevedo
When a high-school student encounters a hologram claiming to be a human from the future, carrying a warning that the world's about to end, she must decide whether she trusts it enough to step through a portal it claims offers safety on the other side. (June 6)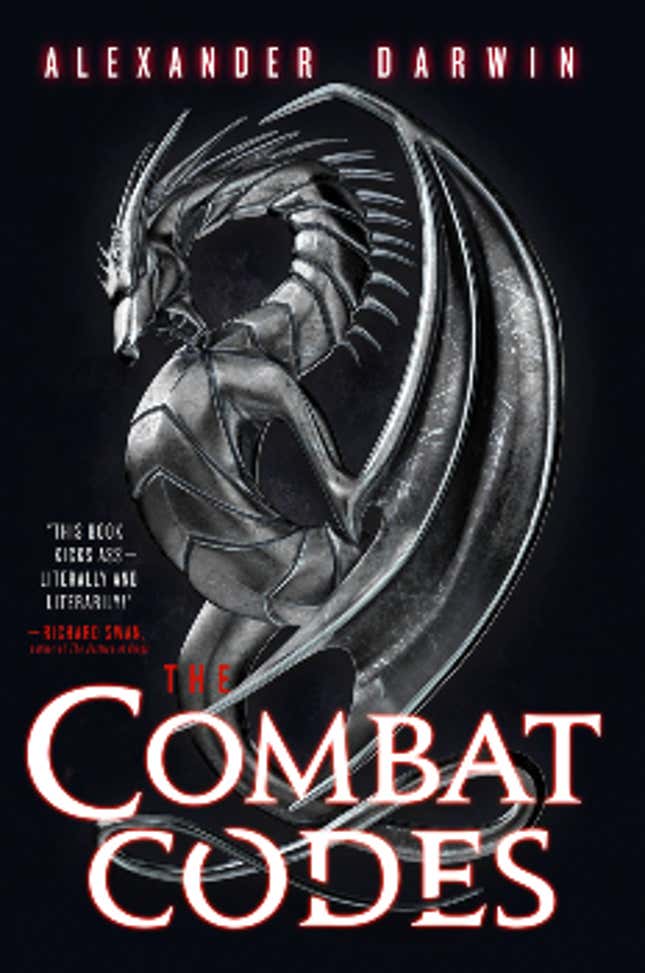 The Combat Codes by Alexander Darwin
This first book in a new sci-fantasy trilogy takes place "In a world where battle-hardened warriors determine the fate of empires, war-ravaged nations seek out a new champion." (June 13)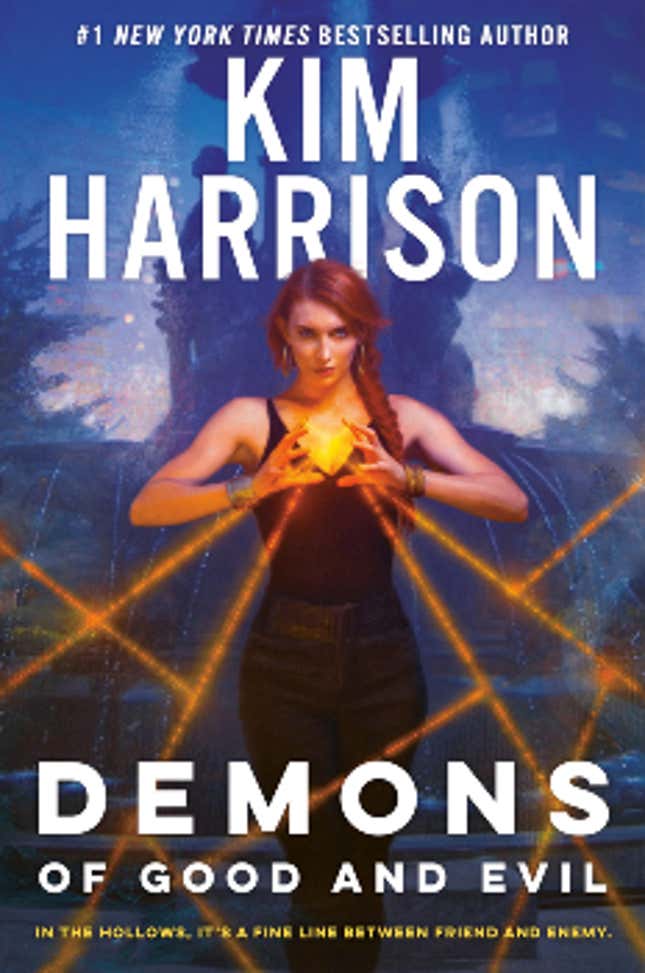 Demons of Good and Evil by Kim Harrison
The latest entry in the long-running Hollows series brings in an evil new adversary for witch-born demon Rachel Morgan as she tries to protect Cincinnati's paranormal population. (June 13)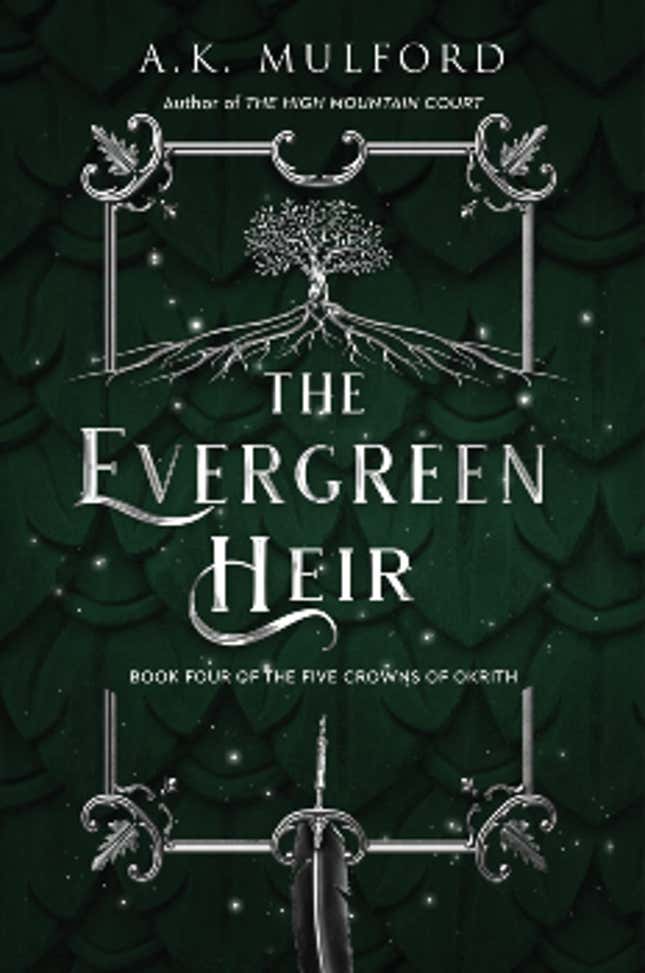 The Evergreen Heir by A.K. Mulford
The Five Crowns of Okrith fantasy series continues, following the adventures of a "neurodivergent bookworm" reluctantly facing an arranged marriage with a fae warrior—all while dealing with a witchy uprising that threatens the rule of their mother, the kingdom's troubled queen. (June 13)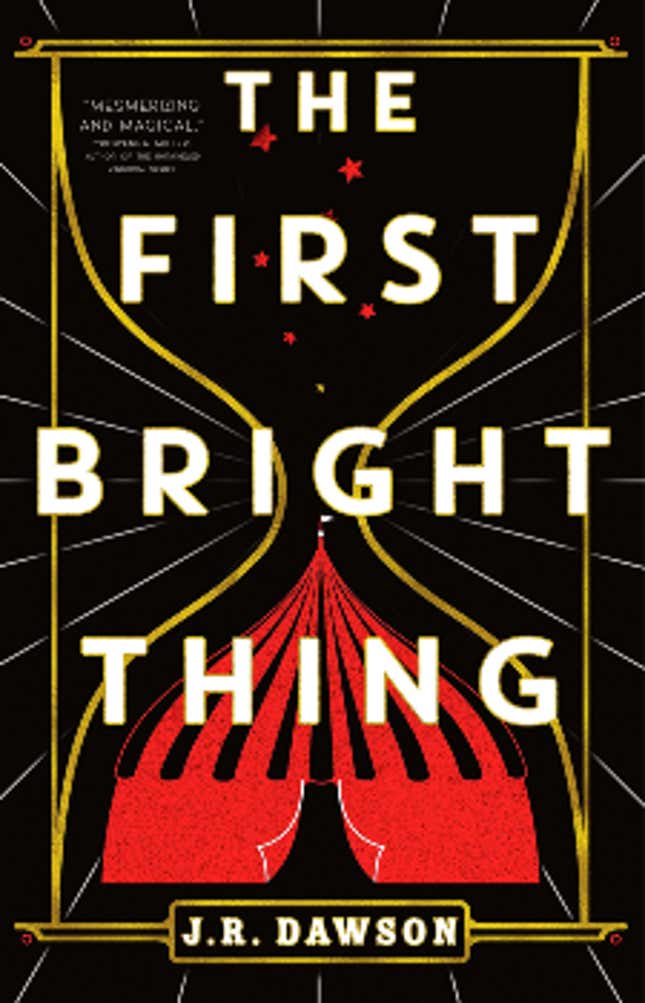 The First Bright Thing by J.R. Dawson
In post-World War I America, a time-traveling ringmaster runs a circus for "magical misfits and outcasts" with her trapeze-artist wife—but the safe haven they've created soon comes under threat from a rival circus ruled by a far more sinister leader. (June 13)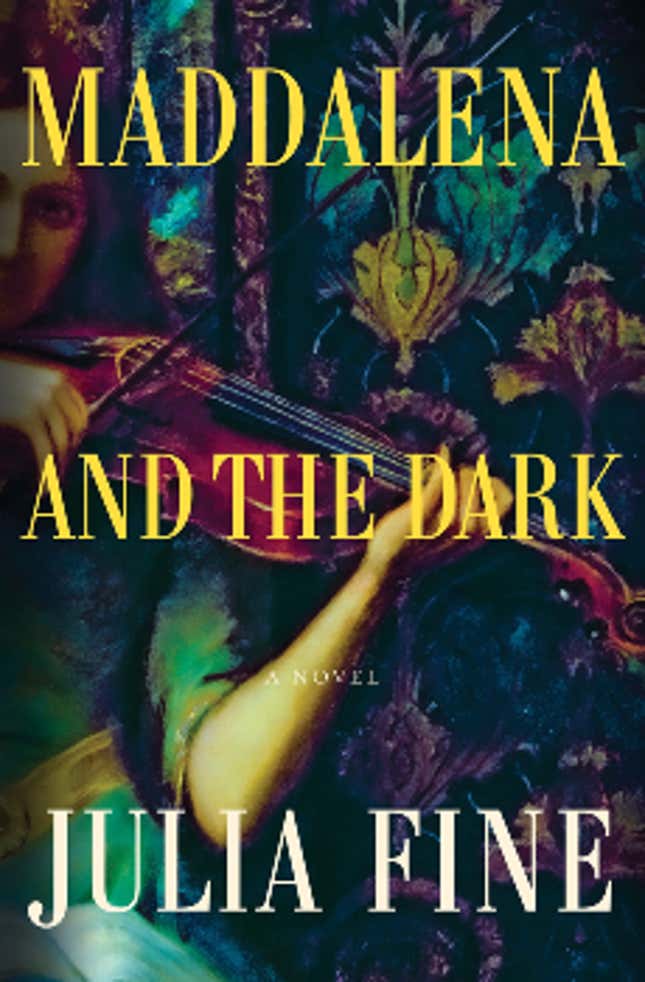 Maddalena and the Dark by Julia Fine
In this fairytale set in 18th century Venice, two teenage girls meet at an elite music school and form a deep friendship that takes a strangely magical turn. (June 13)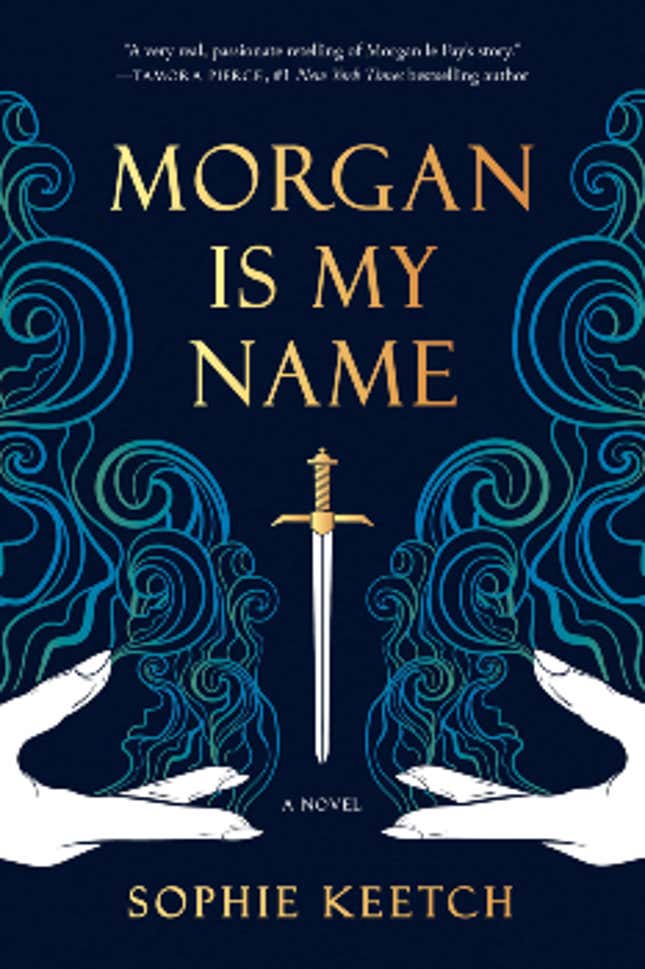 Morgan Is My Name by Sophie Keetch
This feminist retelling of Arthurian villainess Morgan le Fay explores the world of "a woman both mortal and magical, formidable and misunderstood, told in her own words." (June 13)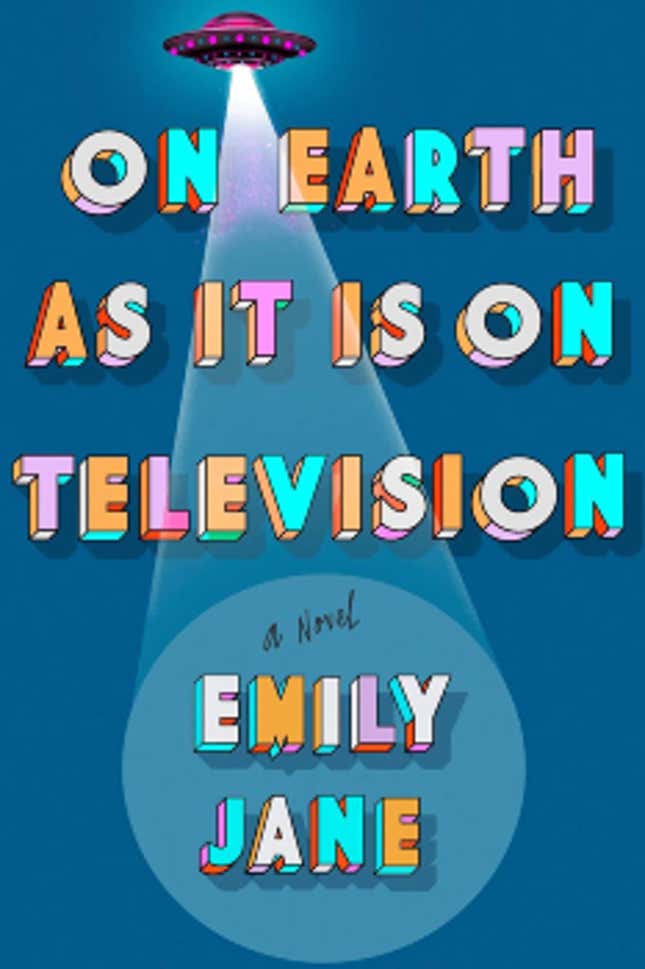 On Earth as It Is on Television by Emily Jane
When aliens touch down on Earth for a brief visit, different characters across America grapple with the weirdness: a meek dad who does whatever his wife and TV-addicted kids want, a lonely woman trapped in her own not-ideal family situation, and a coma victim who suddenly awakens and sets out on a road trip of self-discovery. (June 13)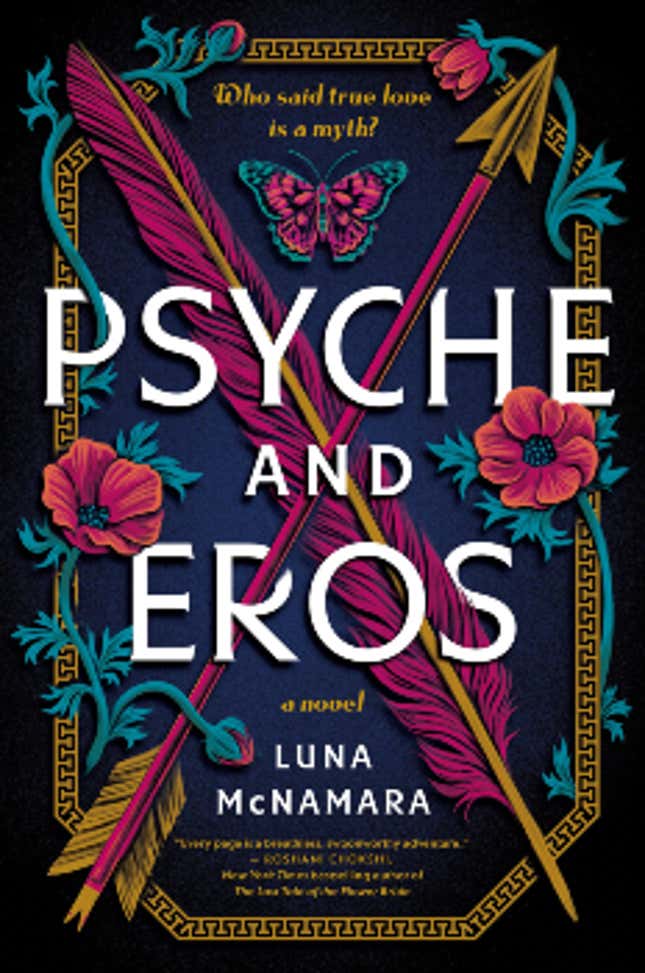 Psyche and Eros by Luna McNamara
In this fresh retelling of the Greek myth, a rebellious woman spends her life training for a fated battle—until she meets the god of desire, who falls for her after accidentally pricking himself with one of his own arrows, and must team up with him as the Trojan War rises around them. (June 13)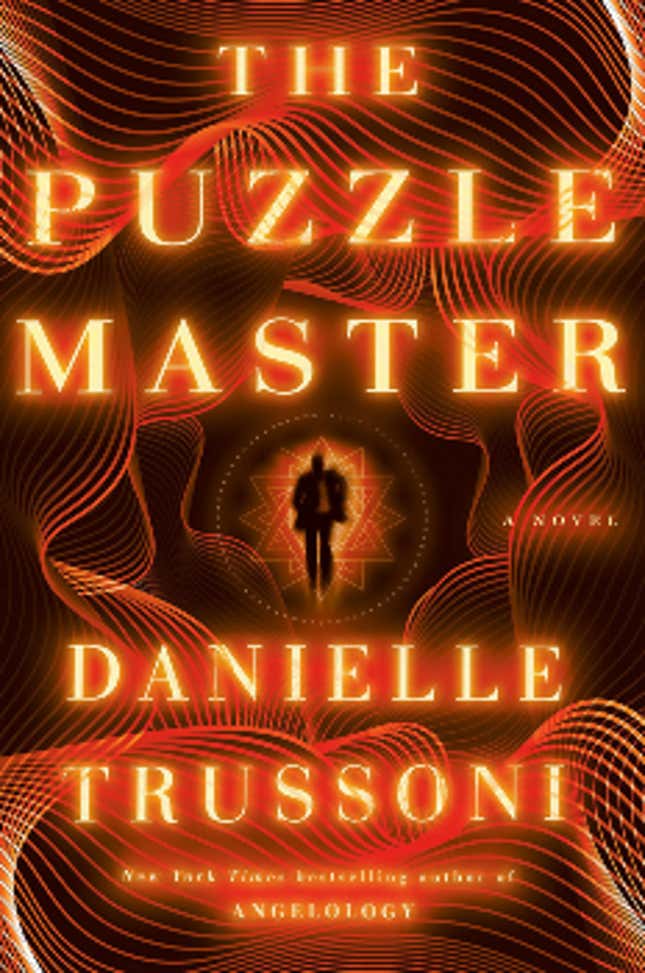 The Puzzle Master by Danielle Trussoni
"Reality and the supernatural collide when an expert puzzle maker is thrust into an ancient mystery—one with explosive consequences for the fate of humanity." (June 13)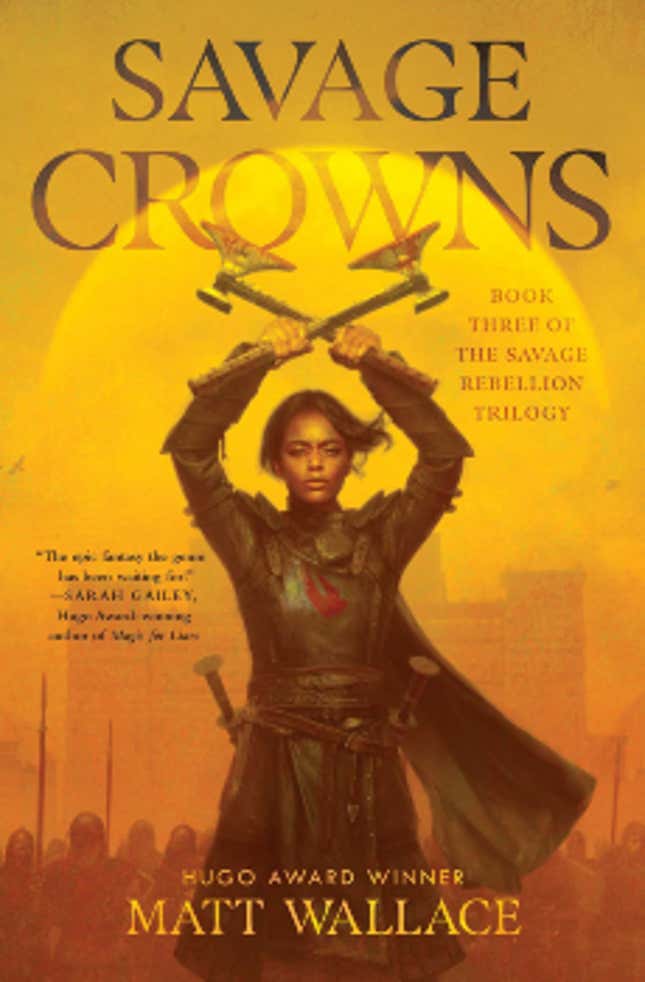 Savage Crowns by Matt Wallace
The Savage Rebellion trilogy concludes with the final war for Crache, pitting those in power (and their cruel military) against its army of rebellious citizens. Can the women who control each side come to an understanding before all is lost? (June 13)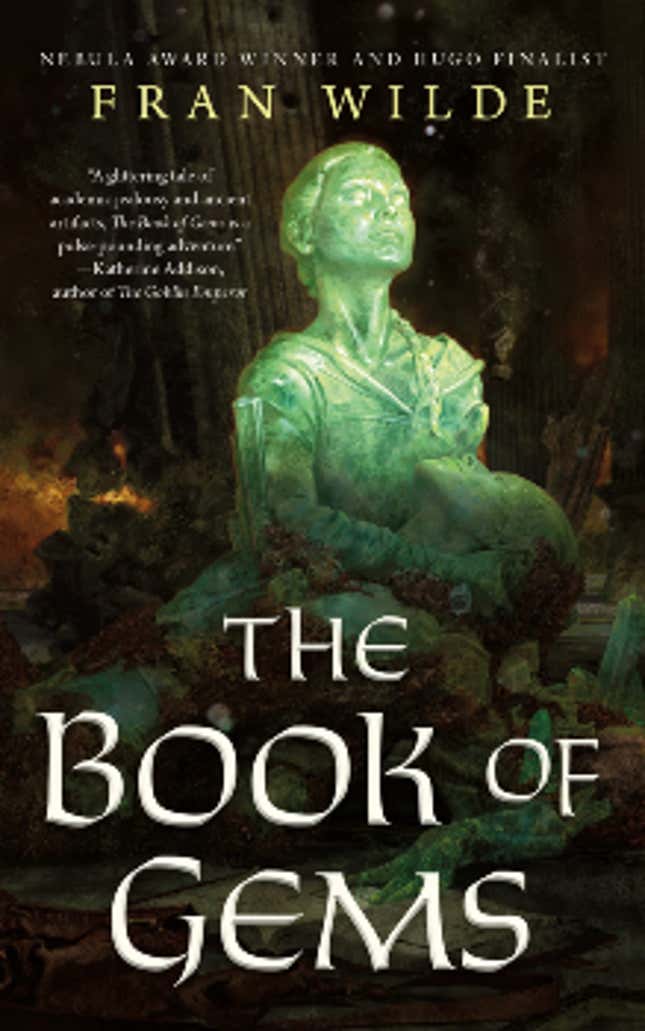 Book of Gems by Fran Wilde
The Gem Universe series continues as a determined scientist journeys to the recently rediscovered Palace of Gems, intent on tracking down her research-stealing mentor while also digging into the truth about the Jeweled Valley. (June 20)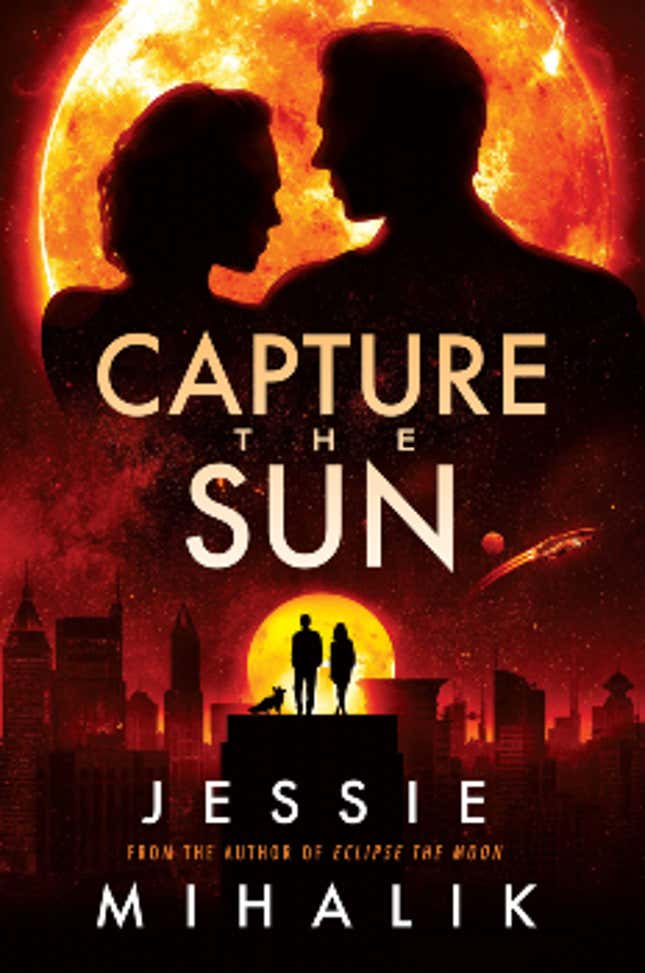 Capture the Sun by Jessie Mihalik
The Starlight's Shadow trilogy concludes as "an intergalactic thief must join forces with the charming teleporter who stole her last job—and may now be her only hope for saving her former crew." (June 20)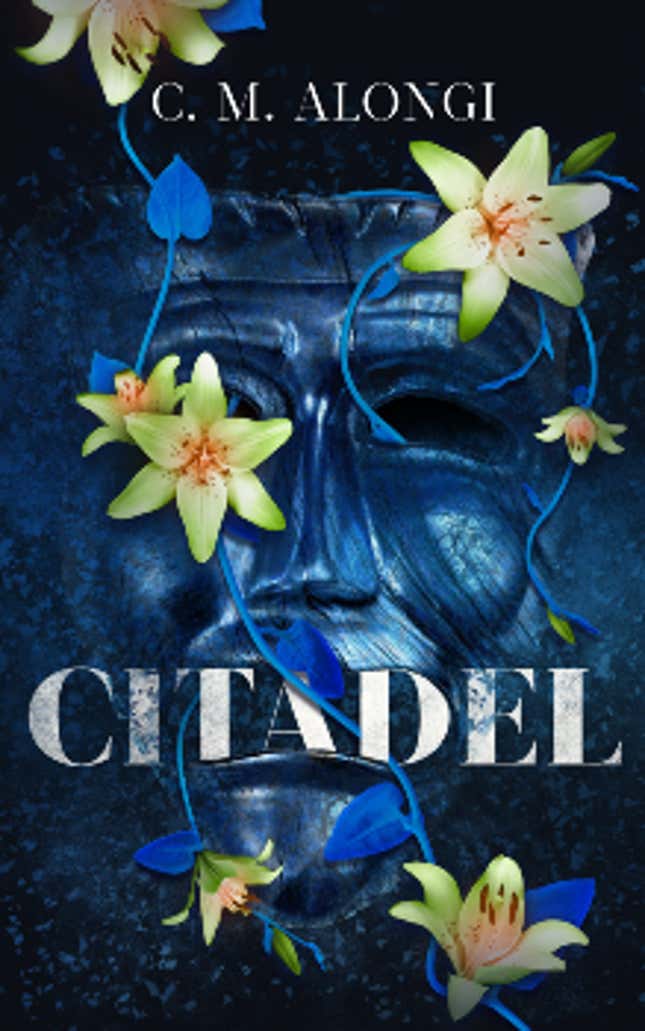 Citadel by C.M. Alongi
In this sci-fi debut, "a nonverbal autistic woman refuses to crumble as she stands against a dogmatic society clinging to a centuries-long conflict built on lies." (June 20)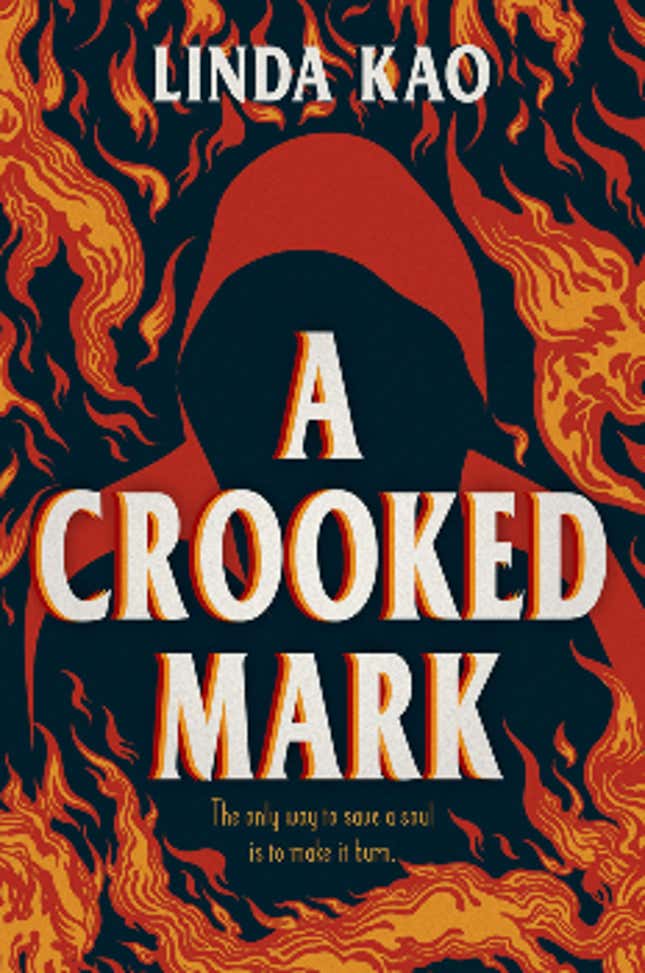 A Crooked Mark by Linda Kao
A teenaged boy who has spent his life traveling with his father, hunting down people marked by the devil, must reevaluate his entire existence when he befriends their latest target, a young car-crash survivor. (June 20)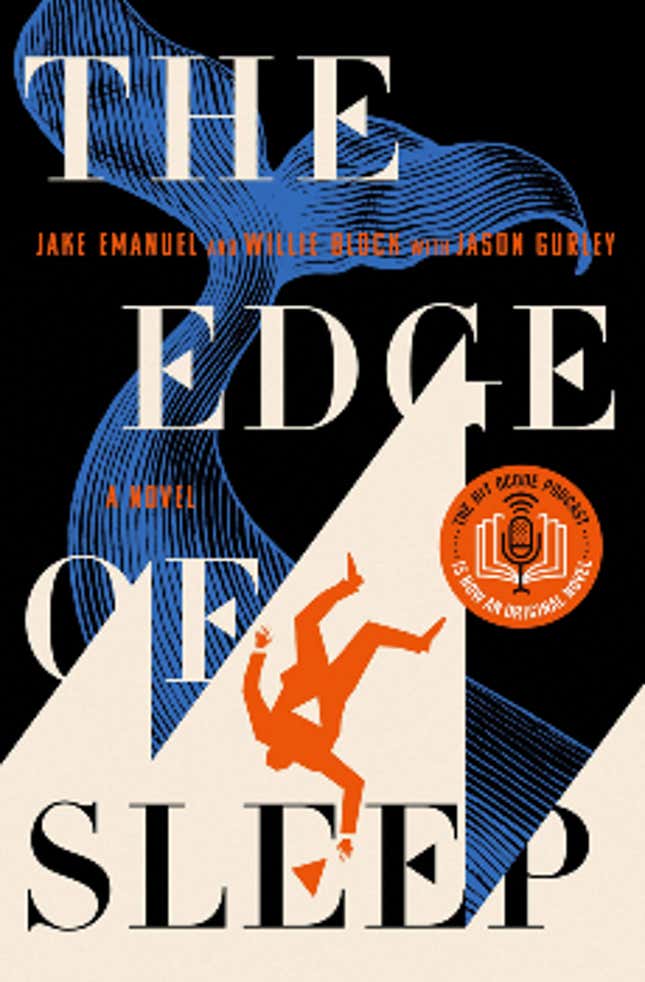 The Edge of Sleep by Jake Emanuel and Willie Block
A nightwatchman who's long suffered night terrors bands together with friends and strangers when a strange phenomenon takes over the world: everyone who falls asleep dies. (June 20)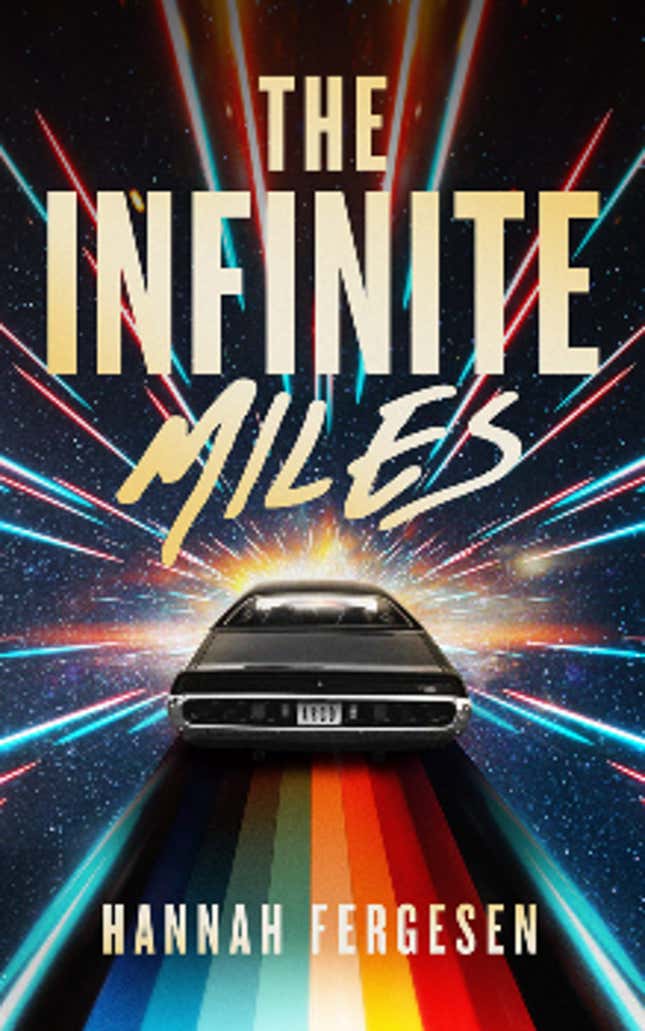 The Infinite Miles by Hannah Fergesen
When a woman's long-missing best friend suddenly reappears—along with the fictional hero of their favorite Doctor Who-ish sci-fi TV series—she's pulled into a wild time-travel adventure with an evil alien entity in hot pursuit. (June 20)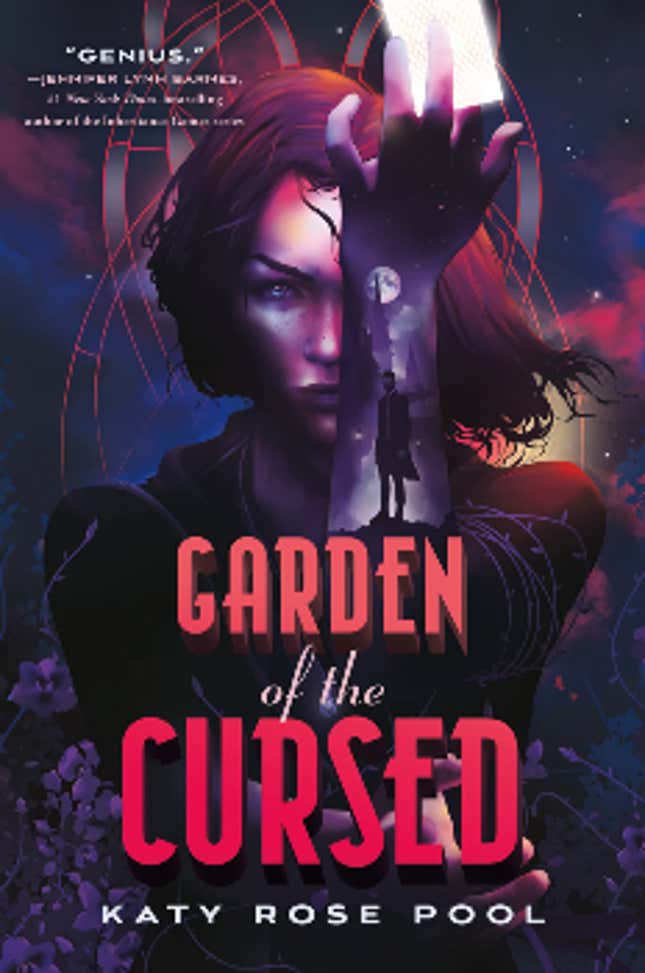 Garden of the Cursed by Katy Rose Pool
In this fantasy mystery, "cursebreaker Marlow Briggs reluctantly pretends to be in love with a powerful noble to gain entry into an illustrious—and deadly—society that holds clues to her mother's disappearance." (June 20)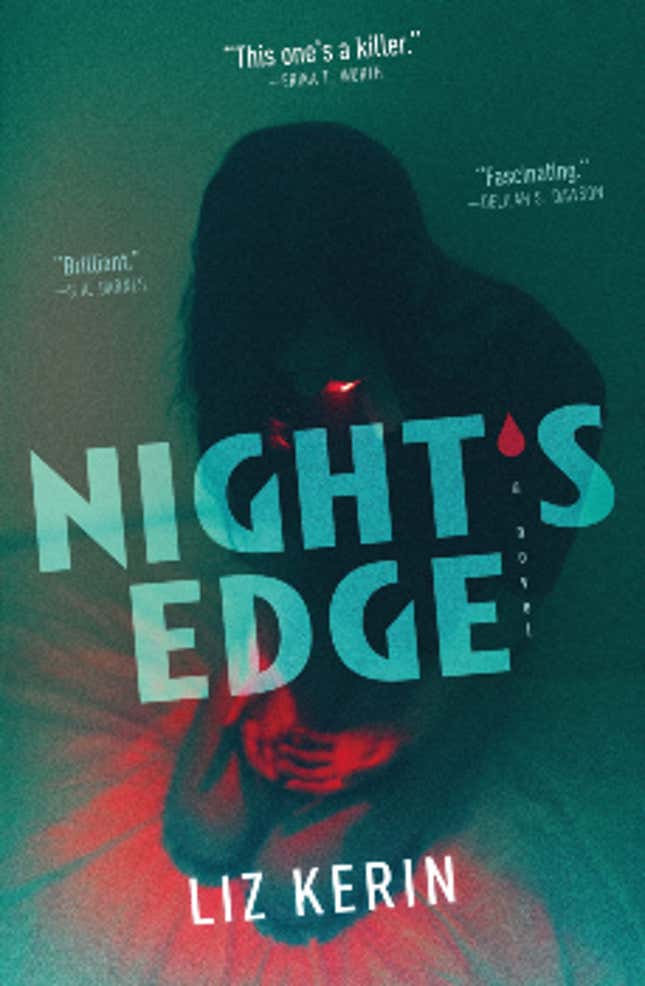 Night's Edge by Liz Kerin
This tale that's already been earmarked for the TV series treatment follows a young woman who's grown up protecting her mother's monstrous secret—but finds new hope for the future when she meets a rebellious musician. (June 20)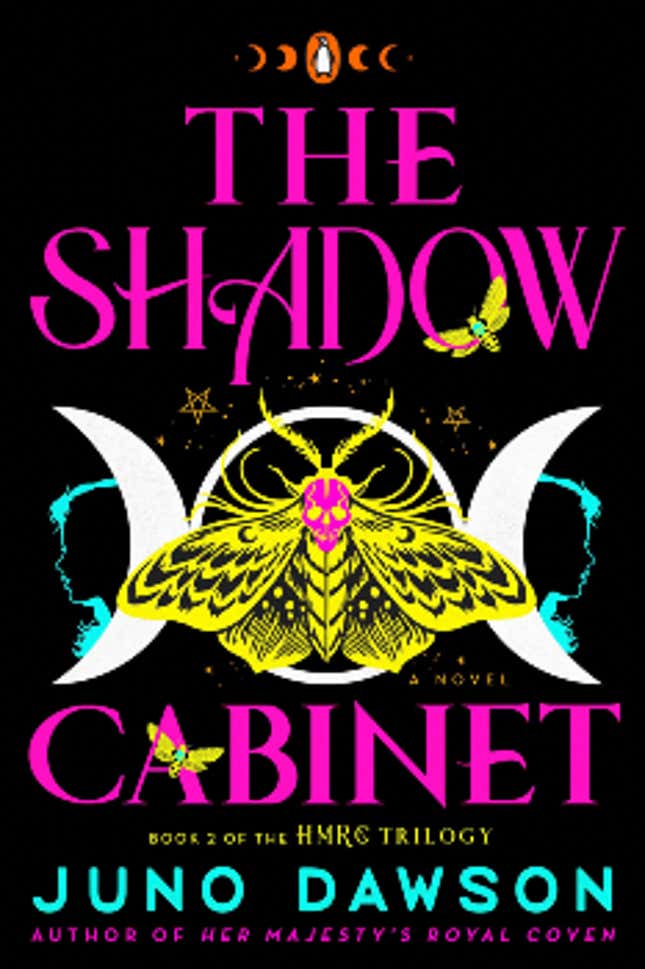 The Shadow Cabinet by Juno Dawson
The Her Majesty's Royal Coven series continues as the witchy friend group strives to keep their coven together—all while facing a world that's suspicious of their powers but may need their help to save it. (June 20)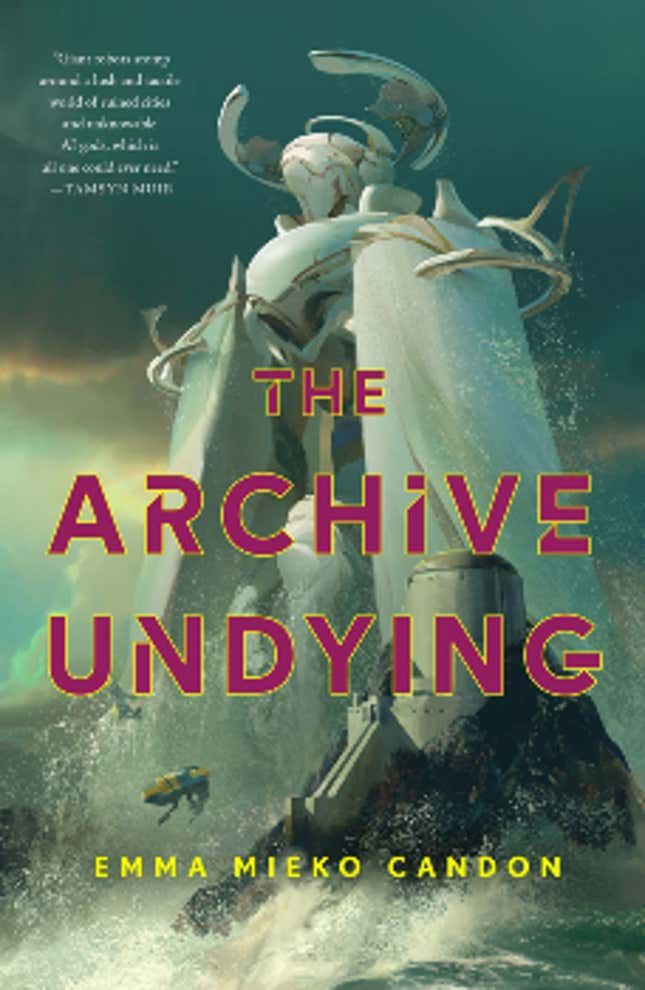 The Archive Undying by Emma Mieko Candon
The Downworld Sequence sci-fi series begins by exploring a world "where AI deities and brutal police states clash, wielding giant robots steered by pilot-priests with corrupted bodies." (June 27)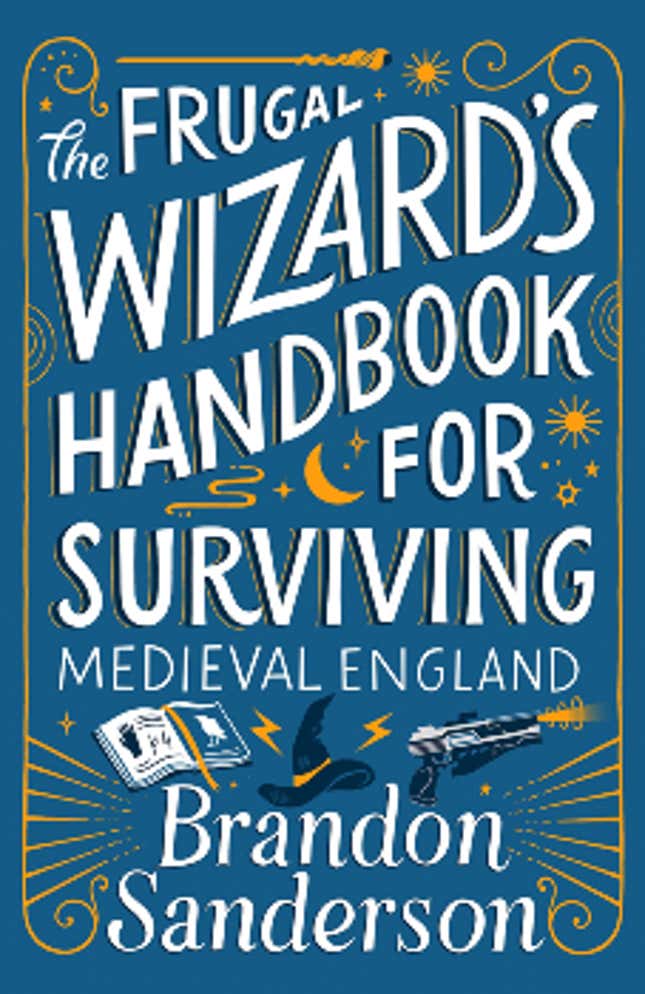 The Frugal Wizard's Guide to Surviving Medieval England by Brandon Sanderson
This blend of "Jason Bourne and epic fantasy" follows a wizard who awakens in a strange time and place with no memory of who he is—and missing his copy of the one book that could possibly help him (see: this book's title). (June 27)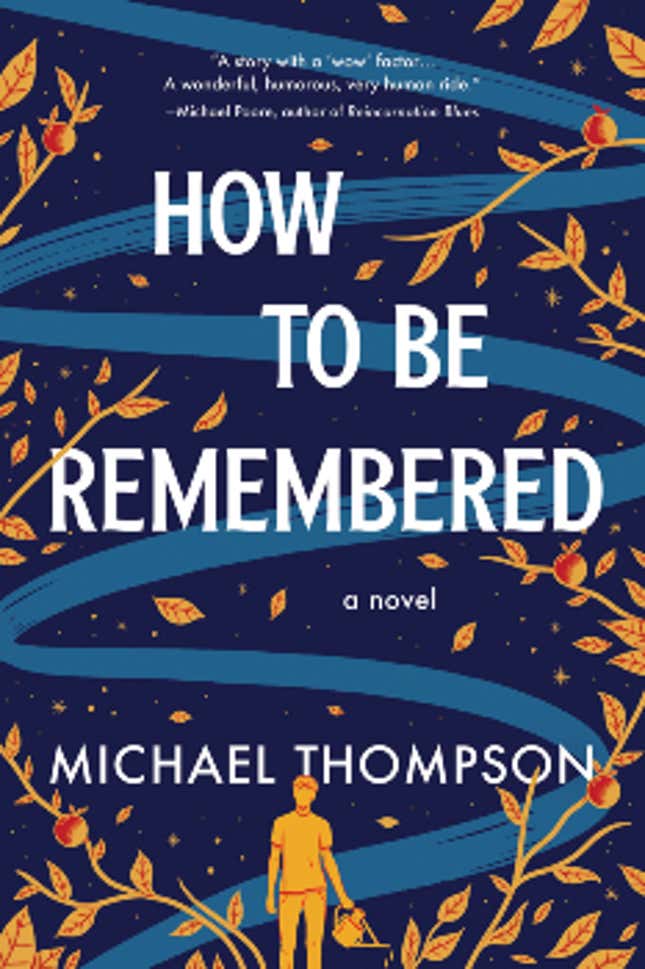 How to Be Remembered by Michael Thompson
Once a year, a man wakes up to find that everyone in his life has forgotten him—something he endures until he falls in love, and sets out on a quest to free himself from the "Reset" that's ruled his entire existence. (June 27)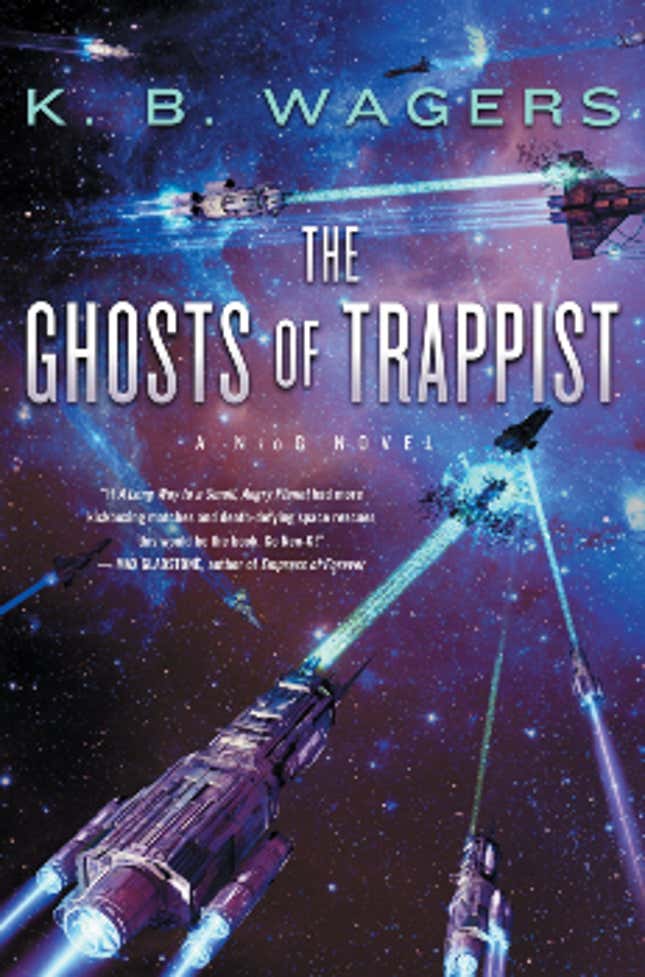 The Ghosts of Trappist by K.B. Wagers
"NeoG—the Near-Earth Orbital Guard, a diverse military force that patrols and protects the solar system, inspired by the real-life mission of the Coast Guard—and the crew of Zuma's Ghost are under attack, and shocking truths are about to be exposed." (June 27)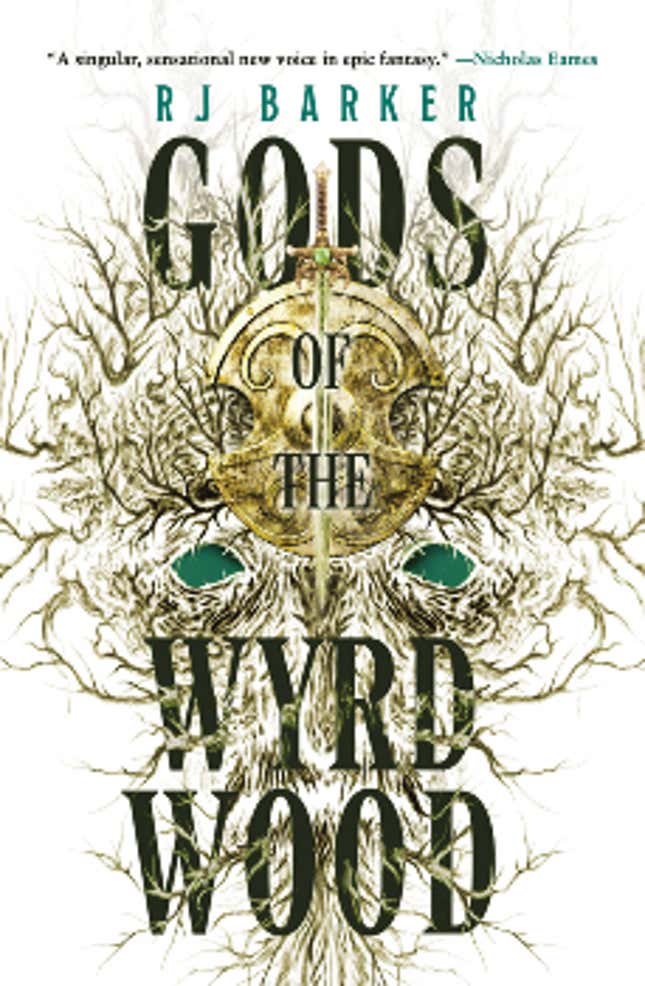 Gods of the Wyrdwood by RJ Barker
An expert forest guide helps a woman searching for a lost child—but they both serve different gods, a fact which will cloud certain loyalties along the way. (June 27)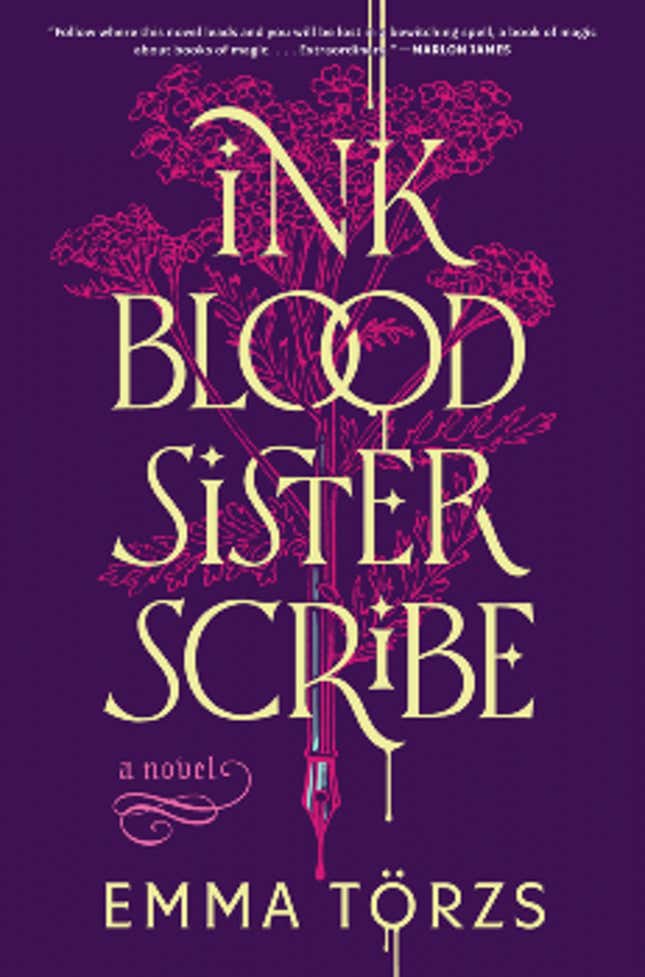 Ink Blood Sister Scribe by Emma Törzs
In this debut novel, "estranged half-sisters tasked with guarding their family's library of magical books must work together to unravel a deadly secret at the heart of their collection—a tale of familial loyalty and betrayal, and the pursuit of magic and power." (June 27)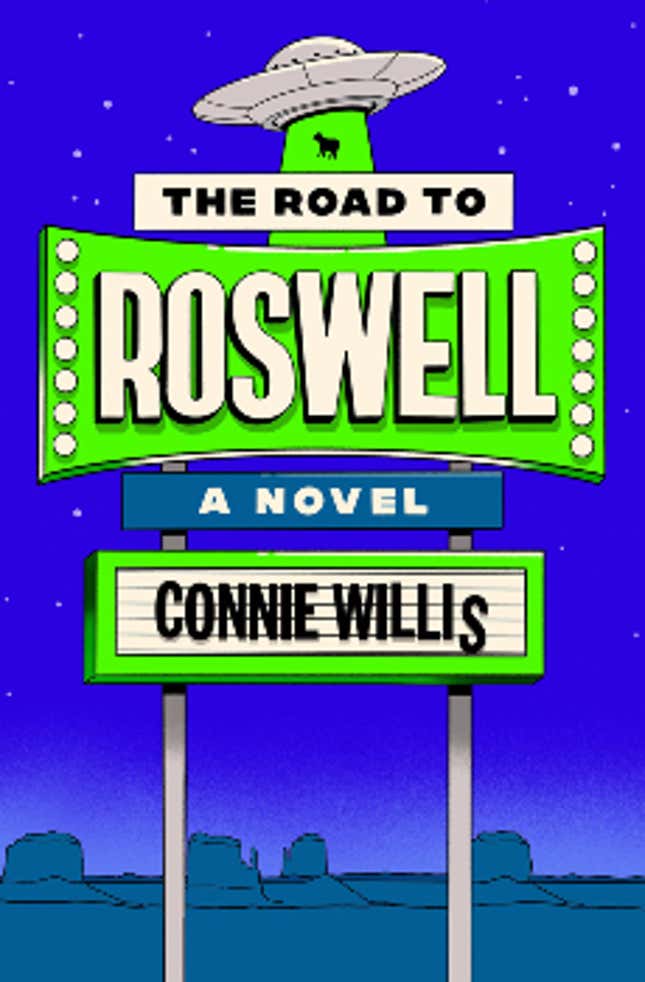 The Road to Roswell by Connie Willis
A woman visiting Roswell, New Mexico for her friend's UFO-themed wedding is abducted by a curiously sympathetic alien—and that's just the start of the adventure in this road-trip rom-com sci-fi tale. (June 27)
---
Want more io9 news? Check out when to expect the latest Marvel, Star Wars, and Star Trek releases, what's next for the DC Universe on film and TV, and everything you need to know about the future of Doctor Who.